AR-CAD offers free 3D CAD Software with Motion Simulation Capabilities, namely freeCAD and StCAD. It also offers SC-Motion, a motion and dynamic simulation addin for SpaceClaim. It has expertise in the areas of CAD software/addin development, Multibody dynamics etc. More...
---
freeCAD is a basic 3D CAD with advanced Motion Simulation capabilities. It is suitable for anyone interested in learning 3D CAD and Motion Simulation for free before using more sophisticated packages. Its motion simulation capabilities are comparable to the best and can provide accurate answers to engineers and scientists in diverse fields. More...
---
SC-Motion is a Motion and Dynamic Simulation addin for SpaceClaim. It is integrated completely inside SpaceClaim and it seamlessly let the user perform Motion and Dynamic Analysis of the SpaceClaim assemblies, without actually going out of the application. More...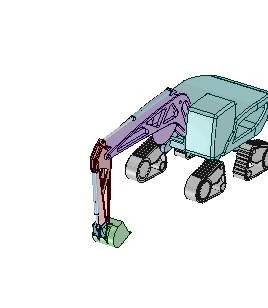 ---
Motion and Dynamic Simulation Addin for SpaceClaim